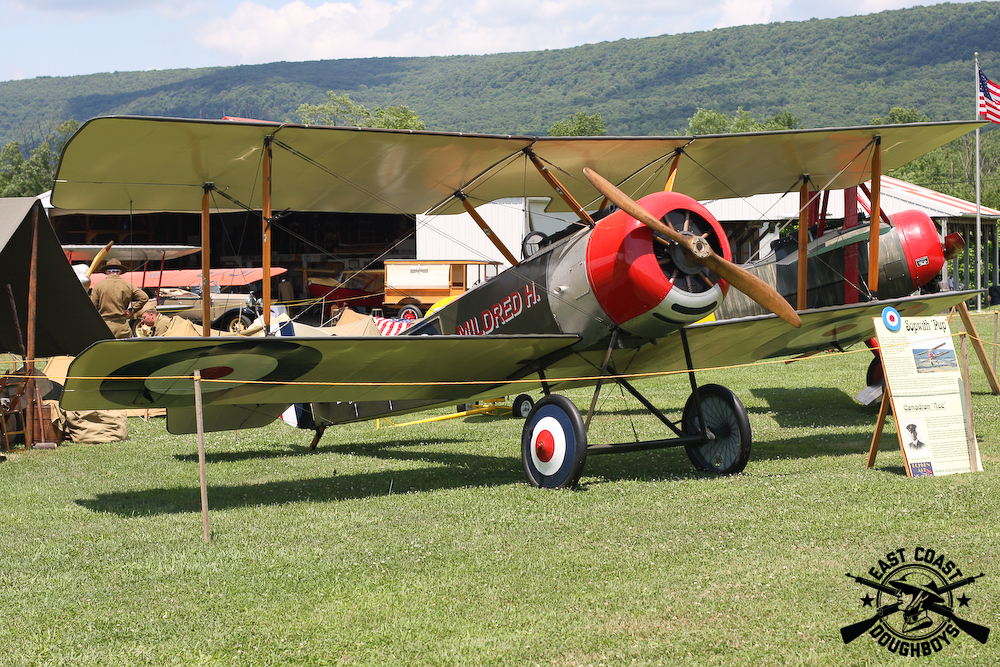 World War One and the early days of aviation will come alive at the Golden Age Air Museum in Bethel, Pennsylvania, Sept. 3-4, 2022 (Labor Day Weekend). WWI will be a theme of the annual fly-in, which gathers vintage airplanes and classic cars. See our photos from 2020.
For the second year, the East Coast Doughboys will be participants for two days of exhibitions, overnight camping at the airfield, and WWI living history. Any WWI uniform or civilian impression is welcome to attend; you must register to attend.
The annual event will feature vintage planes, WWI aircraft, and classic automobiles and motorcycles. Camping on Friday Sept 2 and Saturday Sept 3 in vintage tents is part of the exhibition.
The East Coast Doughboys are special guests; any WWI or Edwardian impression is welcome and aviation is encouraged. Exhibition space is available. Blank firing is permitted. Cooking is permitted. Restrooms and showers on premises.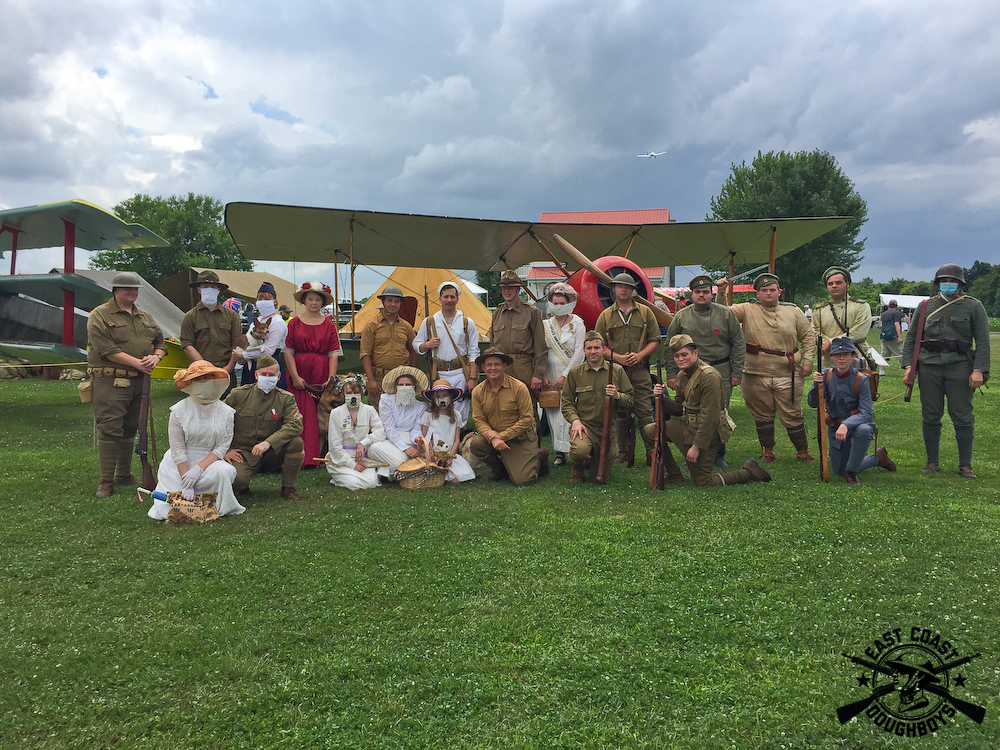 Activities Schedule:
• Airplane rides are available during the weekend for a fee;
• Aviation & automobile flea market and memorabilia sale;
• Visit and tour the Golden Age Air Museum
• Attend aviation talks and lectures;
• Display of original aviation art;
• Extensive WWI aviation uniform display;
• First World War Aviation Historical Society
* More activities and exhibits are planned
Location:
Grimes Airfield
371 Airport Road
Bethel, PA 19507
(134 miles west of Times Square, 75 miles west of Philadelphia, 98 miles north of Baltimore)