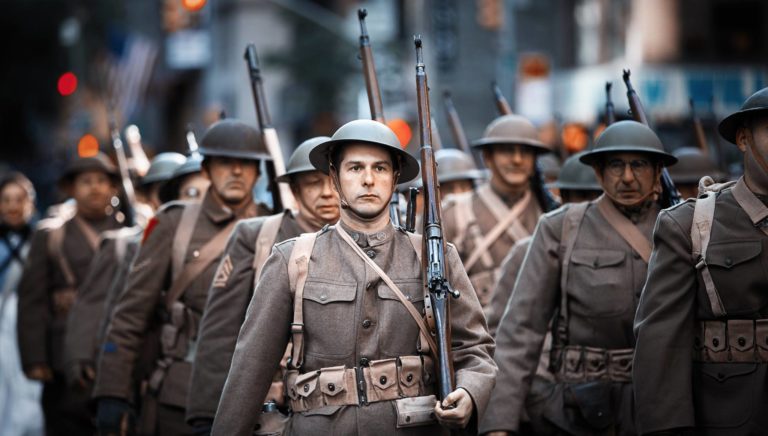 Veterans Day Parade 2017. Photo © 2017 Vlad Kfrg
Our Mission
The East Coast Doughboys: a group for World War I reenactors, men and women. The mission is to connect the community with news about regional events in the NY, NJ, CT, PA region. We are open to all Great War impressions, military and civilian.
The focus is the East Coast of the United States.
Our Story
We attend living history events around the Great War. See us at Governors Island, Sept. 15-16, 2018, and the New York City Veterans Day Parade, November 11, 2018.