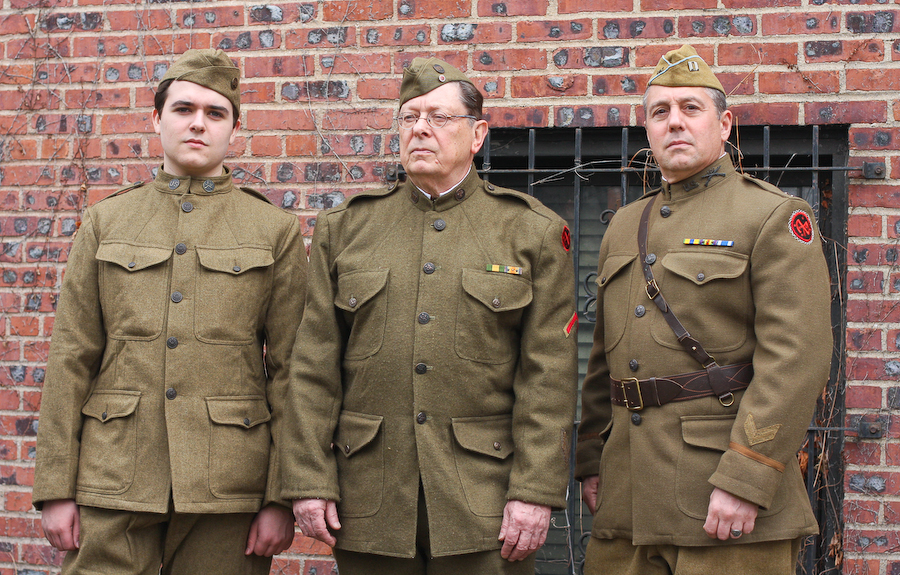 As part of the commemoration of the Centennial of World War I, the East Coast Doughboys are holding their second annual Great War Swap and Sale on Sunday, March 4, in the Bronx. Collectors and living history enthusiasts are coming together to buy, swap, and sell items from the World War I era.
This year, the event will include a "Doughboy Roadshow" component, in which the public is invited to bring in heirlooms and artifacts that they believe are from the World War I era, including uniforms, equipment, medals, photos and documents. Similar to "Antiques Roadshow", experts and historians will be on hand to explain the significance of the items and offer stories about what they mean.
The activities are being held Sunday, March 4, 10:00 a.m. to 3:00 p.m. at the Samuel H. Young American Legion Post 620, 1530 Hutchinson River Parkway, Bronx, New York 10461. The event is sponsored by the World War I Centennial Committee for New York City. Suggested admission is $5 and open to the public.
"This is our second year running this show, and we wanted to involve the community more, to really connect people with their family's past and links to World War I," said, Kevin Fitzpatrick, event organizer and program manager for the Centennial Committee. "The experts we'll have with us are extremely knowledgeable about the subject matter, and are eager to see what the community brings to show us"
The sale will include:
● Original uniforms worn by the Army, Marine Corps, and Navy;
● Helmets, boots, coats, and cartridge belts;
● Medals, patches, insignia, and mess kits;
● Ephemera, books, magazines, and sheet music;
● German caps, uniforms, souvenirs, and gear;
● Vintage clothes, collectibles, and rare finds.
Other events on the New York City calendar for the Great War centennial are Camp Doughboy on Governors Island, Sept. 15-16, and participation in the New York City Veterans Day Parade, November 11.