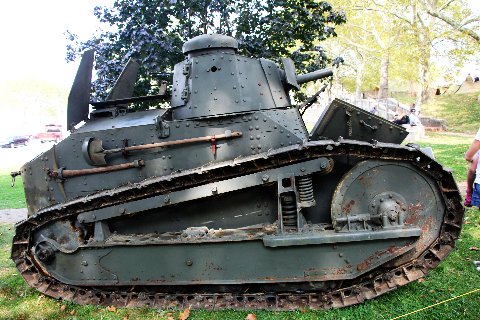 From the Long Island Living History Association for all reenactors: The Museum of American Armor and the Long Island Living History Association invites you to participate in a World War 1 Living History Day featuring the WW1 FT-17 Tank currently on display at our museum.
This rare piece of armor is only here for a limited time before it is returned to the Collings Foundation Collection. This is a rare opportunity to spend the day in the museum with this vehicle and display your WW1 items from weapons, helmets, gear, uniforms etc. Tables will be available for use. All WW1 impressions are welcome.
This is the last year of the WW1 Centennial and it is important to showcase this vehicle and promote WW1 history to the public. So check your calendar and try to make this day free for this program. This is the year to remind the public that "The War To End All Wars" should not be forgotten.
What: WW1 Living History Day
Where: The Museum of American Armor @ Old Bethpage Village Restoration
Address: 1303 Round Swamp Road, Old Bethpage, NY 11803
Date: Sunday February 25th, 2018
Time: 10:00 – 4:00