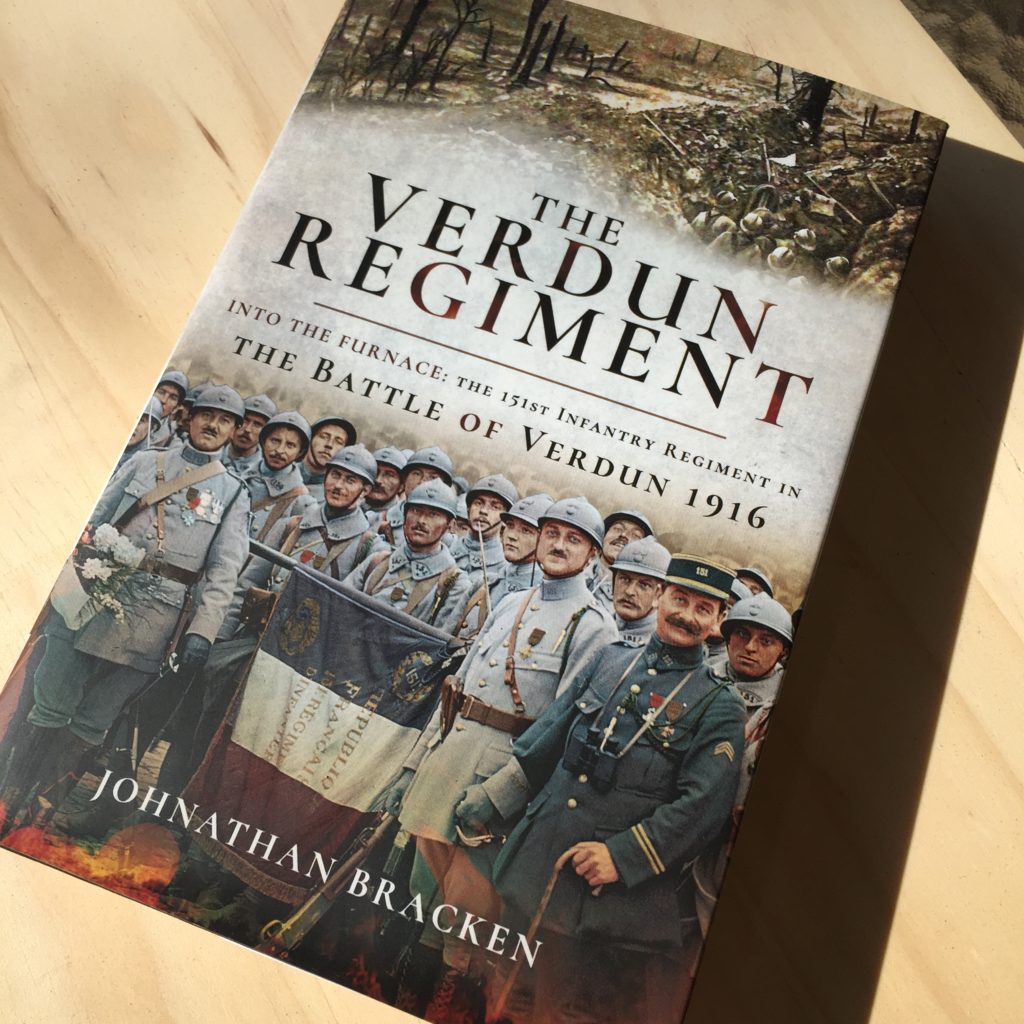 The WWI Historical Association – Eastern Chapter and the East Coast Doughboys welcome Johnathan Bracken to the first Authors Night to talk about his book about the Battle of Verdun in 1916, and by looking at it through the eyes of a small group of soldiers who served there. The event is free to attend, but advance registration is required via Zoom:
Registration URL
Meeting ID 883-4936-8429
It is Thursday 21 May at 7:00 PM ET.
A Q&A with the author will follow the talk. About the event:
The Verdun Regiment: Into the Furnace: The 151st Infantry Regiment in the Battle of Verdun 1916
by Johnathan Bracken
Publisher: Pen & Sword Military
Publication Date: January 31, 2020
Order Via Amazon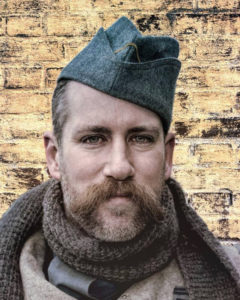 Author: Johnathan Bracken has had a lifelong interest in history, and military history in particular, and has made a special study of the French army in the First World War. He is the president of the living-history organization, le 151e Régiment d'Infanterie de Ligne, and he works as an Information Governance Analyst in New York City.
Book: Despite contributing the largest number of troops, holding the greatest share of the line, and suffering the highest losses of all the Allied nations on the Western Front, the story of the French army and the French soldier of the Great War continues to be little known to English-speaking audiences. The immense size of the French armies, the number of battles they fought, and the enormous losses they incurred, make it difficult for the modern reader to comprehend their experience. But we can gain a genuine insight by focusing on one of the defining battles of that war, the Battle of Verdun in 1916, and by looking at it through the eyes of a small group of soldiers who served there. That is what Johnathan Bracken does in this meticulously researched, detailed and vivid account that documents the story of the French 151st Infantry Regiment.
While the book covers the entire 52-month campaign history of the 151st, "The Verdun Regiment" centers on this signature battle of 1916 – what many have called the "war within the war" – as told through the diaries and memoirs of half a dozen eyewitnesses. Unique among the multitude of Verdun-related works, this book offers a fresh perspective of the battle (and trench warfare writ large) from the viewpoint of a single combat unit, where the reader is literally "in the trenches" with troops day-by-day, week-by-week. Interwoven amongst the regimental campaign journals and official army reports, the first-hand experiences of the combatants themselves drive an unflinching look at combat in the Great War. Through their words the larger human story of the French soldier during the war comes to life. They record, in the most direct way possible, the appalling conditions in the trenches, the extraordinary privations of existence in the front line and the shattering experience of combat and bombardment.