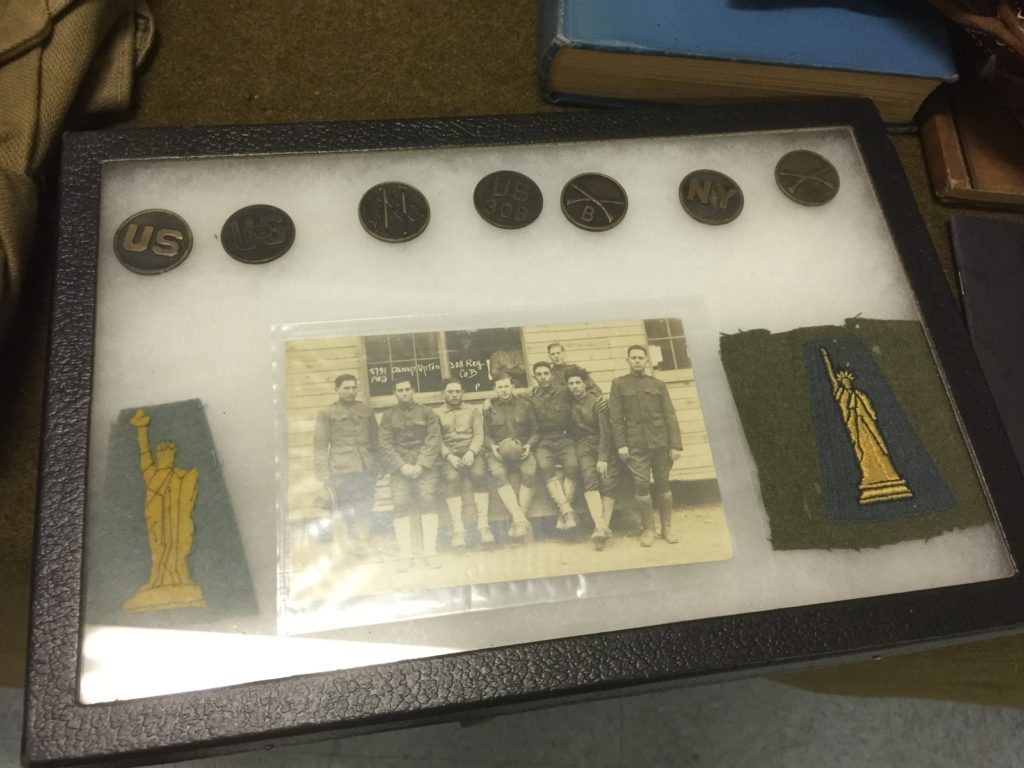 The 4th annual World War I swap meet and sale is presented by the East Coast Doughboys on Sunday, March 8, American Legion Post 18, 1017 Boulevard East, Weehawken, NJ 07086. At this event we'll bring together reenactors and vendors with items specific to WWI, from boots to helmets. All impressions–Allies and Central Powers–are welcome.
In one room look for uniforms, collar discs, overseas caps, haversacks, cartridge belts, and more. Talk to others who are knowledgeable about World War I reenacting. If you are new to the community, come to the Swap & Sale and improve both your impression and your knowledge of the uniform requirements.
Dealer/vendor set up is 9:00 a.m. and doors open to the public at 10:00 a.m. The event ends at 3:00 p.m. There is free street parking around the building. Mass transit is nearby. There is a $3.50 shuttle bus from Times Square. Admission is free and dealer/vendor tables are free (see below).
Vendor inquiries: reach out to organizer Kevin Fitzpatrick ([email protected]). The first 8 vendors to register get 1 table.
There will be a free consignment table: if you just have a few things you want to sell, put tags on and drop them on the table.
Immediately following the event we will once again have a group dinner. The Post has a scenic view of Manhattan and the Hudson River.
Note: No firearms or ammunition permitted due to local laws.